Mondo Monday to you, AN!
Say, do you find yourself playing music while you animate or draw? Do you enjoy melodies that move your heart and stimulate your mind? Do you prefer tunes that paint a picture and help you brainstorm? If you answered Yes to any of the above, this is the album for you!
PRE-ORDER YOUR COPY HERE! -
http://igg.me/at/oldsoulsyounghearts
14 jam-packed power tracks of every tempo will rock you into creative oblivion! This album was created for animators
by
one!! Many have compared its overall sound to the intro of an Anime series (who knows which one?) All songs are available for licensing if you decide you want one as the theme song of
your
show...but first, we have to
get 'em made!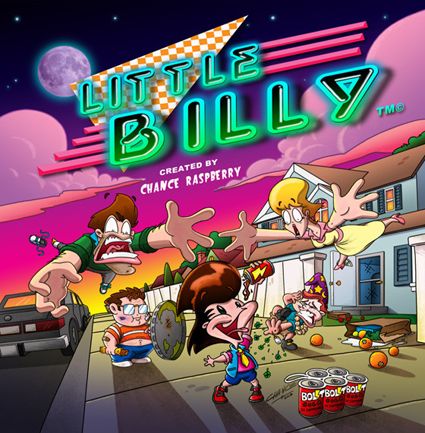 PLEDGE TO GET THIS AS A SIGNED PRINT ON PAPER OR CANVAS!
That is why I've launched an IndieGoGo campaign to fund the postproduction of my brand new album,
Old Souls...Young Hearts.
The money raised will go directly to Karl Groom's
Thin Ice Studio
in Surrey, England (the man and machine behind the
DragonForce
discography) for mixing and mastering!
This shred fest of ultra-melodic insanity also contains the official theme song for my upcoming animated series,
Little Billy
. Therefore, tons of rad Prizes from Little Billy's original Kickstarter campaign (including the cartoon itself) are now available for YOU to pre-order one last time on IndieGoGo.com!
Please take a look, pledge what you can (any amount helps), and even if money's tight, you can still support this cause by sharing its link with all your Facebook, Twitter, Blog, and Real-Life pals! LoL Thank so much, everyone!!
KEEP CREATING,
Chance
http://igg.me/at/oldsoulsyounghearts
(PLEDGE HERE!)
www.Facebook.com/ChanceRaspberryMusic
("Like" CR Music Here)
www.LittleBilly.com
(Official Little Billy Site)
www.Facebook.com/HesLittleBilly
("Like" Little Billy Here)