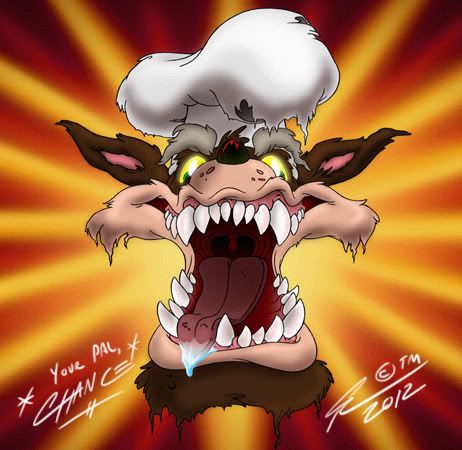 HAPPY HALLOWEEN, Animation Nation!!!
Here's wishing you all a very safe and spooky All Hollow's Eve from myself and RazMcK Studio, pioneers of the New Golden Age! Speaking of, above is a signed close-up of one NEW title card from the remake of my original Scartoon Classic,
CLOWNSYNDROME!!
Click the image to watch my original student film from CSSSA 1999...or better yet...
BOO,
Chance